Around The Rock on Kyrgyz Morning Program - NTS Channel
We were once again invited to the Kyrgyz Morning Live before leaving Bishkek. We were delighted to have our friend Anastasia Sassa with us. We are very pleased to have been able to talk about these sensitive issues on ecology as the protection of animals, the waste problem and of course the importance of ecovolunteers actions. Would it be possible to talk about these subjects for 15 minutes on a French channel?
Please, click on the subtitles icon to have the translation in English (in the bottom of the screen).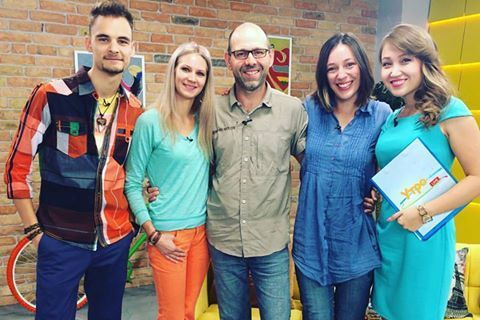 Share this post