First TV Show for Around The Rock on KMUZ Channel - Kyrgyzstan
We have been invited on KMUZ Channel in Kyrgyzstan to talk about our project during one hour. Our friend Sanjar was here to translate. At the beginning he explained how we met (see our travel story about Kyrgystan) and then we explained our project during all this program.
3:15 : Our first speech
8:38 : they broadcasted our teaser.
28:25 : part of the movie about Rehabilitation center of snow leopard in Kyrgystan.
42:00 : journalists interviewed people in the street and asked them if they could give up everything to make a world tour like us. All of them replied they wanted to stay with their family. These people don't understand how we can leave like this. We had the giggles on the set when we saw the interviews, because Sanjar recognized one of his friends... The world is very small.
56:00 : part of the movie about brown bear in Russia.
1:01 : Last speech : one simple thing to become actor in the protection of the environment...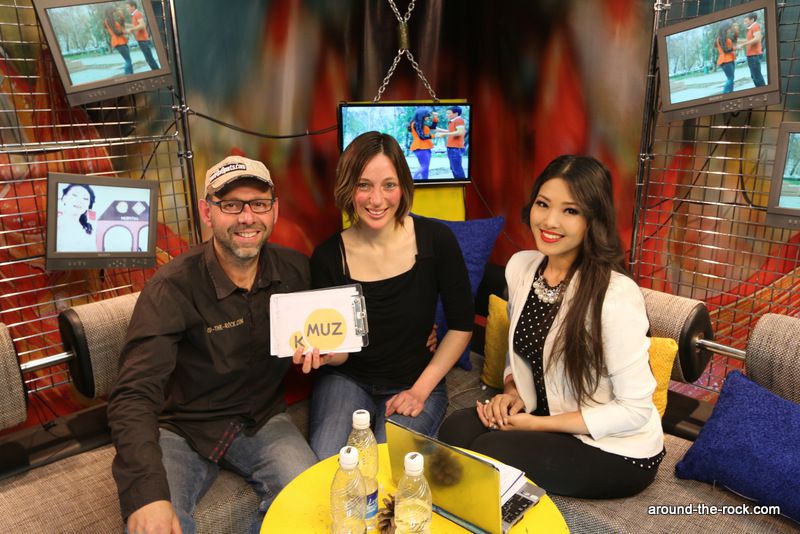 Share this post